Executive Leadership Team
Tim Baack, MS, LPC
President & CEO
Tim Baack (he/him) MS, LPC is the President and CEO of Pathfinders. A state-licensed professional counselor, Tim has been with the agency since 1988 and has worked in a variety of capacities prior to his becoming President & CEO in 2013. During his tenure with Pathfinders, he has provided key leadership regarding the organization's operations, administration, budgeting, program development and human resources.
A strong advocate on behalf of disadvantaged youth and families, Tim served for over 15 years as Board President of the Wisconsin Association for Homeless and Runaway Services, a statewide membership organization that promotes best practice standards and positive youth development methods on behalf of runaway and homeless youth serving agencies. Tim was appointed by the State of Wisconsin to serve as a member of the Core Advisory Committee for the PATHS to Success Project, a statewide initiative that seeks to reduce homelessness amongst youth aging out of foster care. He also serves by appointment on both the Wisconsin Youth Justice Advisory Council and the Wisconsin Anti-Human Trafficking Advisory Council.
Tim is a member of the Board of Directors for Milwaukee County's Continuum of Care, a broad coalition working to end homelessness in Milwaukee. Tim also has served on the City of Milwaukee Mayor's Violence Prevention Task Force. In 2012, Tim received national recognition by President Obama as one of thirteen Champions of Change for his work on youth and young adult homelessness issues.
Renee Kirnberger
Senior Vice President of Development & Communications
Renee Kirnberger (she/her) has more than 20 years of experience in public relations, marketing, fundraising and nonprofit management. As Senior Vice President of Development & Communications, she directs Pathfinders' philanthropic initiatives and implements strategies to increase the organization's recognition in the community. Renee brings her expertise in these areas to Pathfinders from her previous roles as Interim President of the Cream City Foundation, Public Affairs Manager at Potawatomi Hotel & Casino and Director of Communications at Make-A-Wish America.
Renee gives back to the community in many ways, having served on the Menomonee Valley Partners' Board, Wisconsin Council on Problem Gambling's Board, Cream City Foundation's Board, the YWCA's Community Workforce Readiness Initiative work group, the Hispanic Professionals of Greater Milwaukee's Rebranding Committee and the Wisconsin LGBT Chamber of Commerce Leadership Council. Renee is currently serving as a Board Member of Professional Dimensions and a Committee Member of the TEMPO Milwaukee Leadership Event Committee.
Marty Alba
Senior Vice President of Finance & Operations
Marty Alba (he/him) is a finance and operations professional with 20+ years of management and leadership experience. He is Lean Six Sigma certified and has considerable expertise in process improvement with strong adherence to internal controls and compliance. His professional experience and leadership shows proven results in receivables, finance and collections management. His diverse skill set includes a strong finance and accounting background with additional excellent knowledge of ICD9, CPT coding, compliance, FDCPA and HIPAA and benefit administration.
William Olivier
Board Chair
Wellpoint Care Network
Robert Petri
Treasurer
The Cawley Company
Chris Gawart
Vice Chair
Northwestern Mutual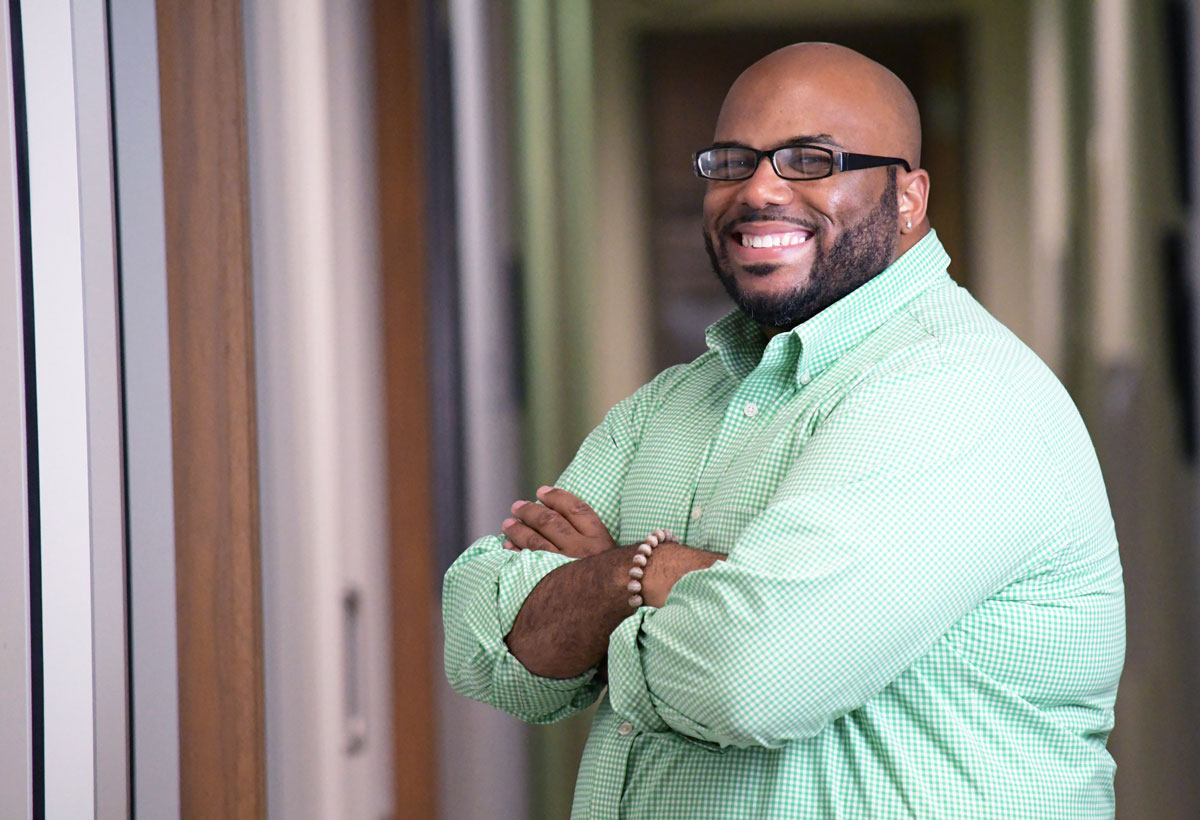 William Olivier – Board Chair
Ramel Bly
State of Wisconsin, Dept. of Corrections
Laura Emir
Public Allies, Inc.
Dakota Hall
Alliance for Youth Organizing
Chuck Moyer
Community Volunteer
Carla Nealy
Perspectives Counseling and Clinical Consultation Agency
Laura Gramling Perez
Milwaukee County Circuit Court
Maddy Tarbox
VJS Construction Services, Inc.
Tim Baack, MS, LPC
President & CEO Get Involved
Provide safety, hope and healing to youth.

Get Informed
Learn about issues impacting youth.

COVID-19 Safety
Connecting with us during the pandemic.