Help us provide a meaningful voice for youth experiencing trauma and crisis and ensure that all youth are safe, healthy, independent, successful and valued. Pathfinders offers many volunteer opportunities for individuals and groups to make a positive impact. Positions offer varying levels of time commitments ranging from one-time projects to ongoing, scheduled positions.
Group Volunteer Opportunities
Fundraising Events
Spread Pathfinders' mission and host your own fundraising event to support the nearly 7,000 youth we service annually. We can provide you with all of the tools and support you need to advance our incredible mission of Empowering Youth – Changing Lives!
In-Kind Donations & Drives
There are a number of ongoing, urgent and one-time needs for youth experiencing homelessness – clothing, hygiene items, holiday gifts, school supplies, etc. We will work with you to determine the best time and most needed items for conducting a drive. And we can provide the necessary tools to share the impact you'll make!
SUBMIT AN IN-KIND DRIVE APPLICATION
Drop-In Center Dinners
Come engage with our youth! One way we build community and encourage positive adult interaction is by inviting community members to participate in dinner with our youth. Guests provide and serve a buffet-style meal (catered, pre-prepared or cooked on site) and enjoy the meal with our youth. Inquire for available dates!
Group Projects
We frequently need groups to help with special projects such as deep cleaning, assembling outreach kits, painting, gardening and donation sorting that enhances the experience and the service we provide to youth at Pathfinders. Do you have a special skill? Let us know if you can provide a special form of service for our youth!
SUBMIT AN APPLICATION FOR YOUR GROUP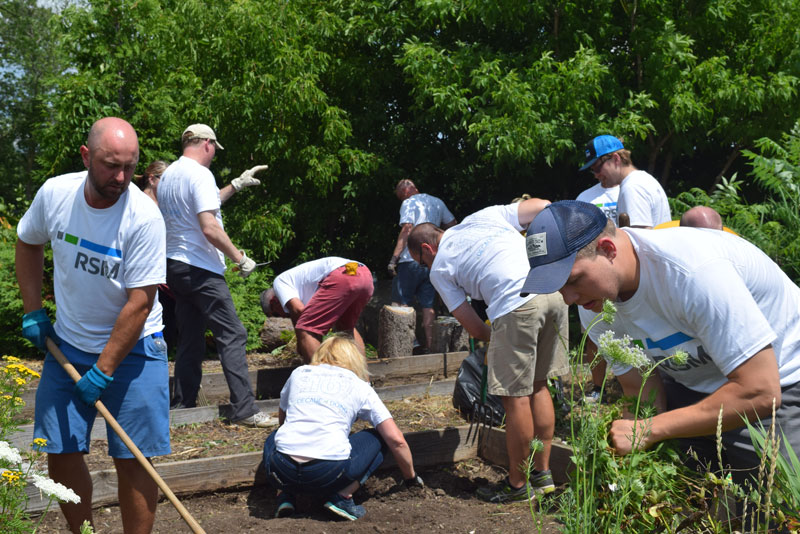 Ongoing Individual Volunteer Positions
All volunteer position applicants are required to:
1. Complete Pathfinders' online volunteer application
2. Complete an interview with the Volunteer & Community Engagement Manager
3. Complete all necessary personal paperwork
4. Return three completed reference forms
5. Pass background checks and Milwaukee County Caregiver approval
Applicants seeking Master's level internships and applicants that have lived outside the state of Wisconsin within the last 3 years will need to schedule and complete a fingerprint background check that will be coordinated by Pathfinders.
6. Attend the intern and volunteer orientation
Assistant Advocate
Assistant Advocates assist with the needs of its residents and maintain the high level of care provided to youth at our Shelter. Under staff supervision, Assistant Advocates have direct and constant one-on-one interaction with the residents and provide them with a positive role model. A six-month commitment to work one 4 ½-hour shift per week is required.
Responsibilities:
Answer phones, provide information and crisis counseling.
Complete intakes and resident orientations.
Participate in daily groups.
Assist staff with general house management.
Qualifications:
Be 20 years old or older.
Possess a high school diploma or equivalent.
Have experience or interest in working with teens and their families.
Ability to work cooperatively with paid staff and accept supervision.
Fill out a Volunteer Application
Program Assistant
Drop-In Center Program Assistants build relationships and provide positive role models for Drop-In Center youth members. They supervise and interact with the youth and assist staff with day-to-day Drop management.
Responsibilities:
Supervise & interact informally with clients as a positive adult role model.
Monitor kitchen/locker room/showers/laundry room/computer lab access
Participate in client orientations.
Participate in groups/programs.
Assist staff with documentation, filing and supportive related duties.
Qualifications:
Be 20 years or older.
Possess a high school diploma or GED.
Have experience or interest in working with teens and young adults.
Ability to work cooperatively with paid staff and accept supervision.
Fill out a Volunteer Application
Southeastern Education Center
Youth Mentor
Youth Mentors meet with their student during normal school hours to provide guidance, support and assistance to build life skills, academic success and confidence. A 1-hour commitment per week is required.
Responsibilities:
Plan and participate in activities that will strengthen the relationship and build self-esteem.
Assist youth in setting goals and work towards accomplishing them.
Attend sponsor/youth group events.
Qualifications:
Be 21 years or older.
Possess a high school diploma or equivalent.
Be a willing listener, supportive, patient and flexible.
Fill out a Volunteer Application
Anti-Sexual Violence Services
CRAY Volunteer Advocate
CRAY Advocates support the CRAY Collaborative to improve the local advocacy response to commercially sexually exploited youth ages 11-25 by providing in person advocacy during medical exams/consultations and law enforcement interviews.
Responsibilities:
Be on-call twice per month to provide urgent, in person accompaniment and advocacy to commercially sexually exploited youth through the CRAY Collaborative.
Assess youth needs and incoming requests for advocacy utilizing indicators for exploitation and offer optional in-person accompaniment support to youth.
Provide medical advocacy during medical exams/consultations, legal advocacy during law enforcement interviews, crisis intervention, safety planning, harm reduction support, and service coordination as necessary.
Advocate for youth during medical and legal accompaniments to know their rights, understand and explore their options, safety plan, navigate complex systems, and advocate when their rights are violated. Refer clients to community resources and other organizations, as appropriate.
Participate in free, specialized orientations and ongoing trainings.
Qualifications:
Individual must be 21 years or older.
Must be able to make independent decisions in an environment where there is exposure to stressful/crisis situations.
Must maintain appropriate boundaries and confidentiality.
Ability to work with a non-judgmental attitude in a population comprised of diversity in gender, socio-economic and ethnic group, religious background, sexual orientation, and physical or mental abilities.
Be able to adhere to CRAY Response Protocols and accept supervision.
Must be available to respond to an Advocate request in person within one hour.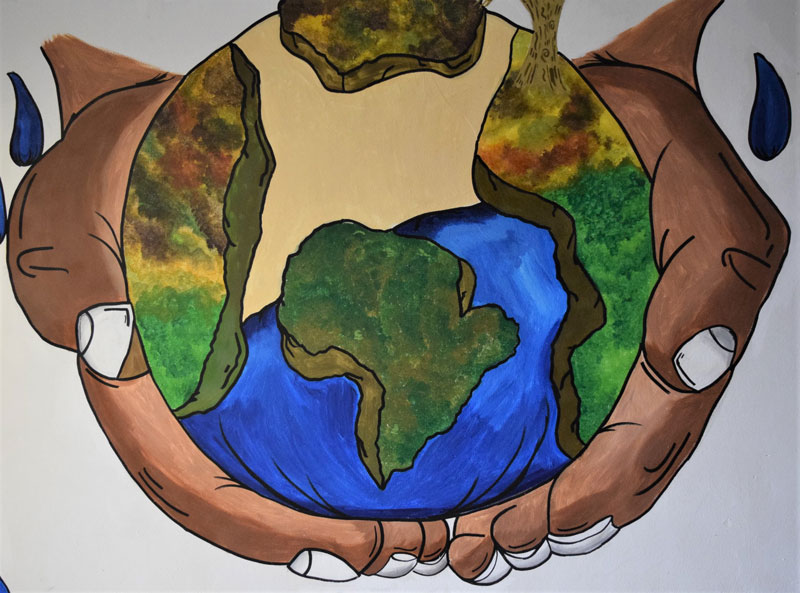 For more information on volunteering at Pathfinders, please contact our Volunteer & Community Engagement Manager, Lauren Domski, at ldomski@pathfindersmke.org. Get Involved
Provide safety, hope and healing to youth.

Get Informed
Learn about issues impacting youth. Celebrate With Us
We're turning 50. Share your Pathfinders story.