Creating a Lasting Impact
Publish Date: August 22, 2023
Creating a Lasting Impact: Supporting Youth & Young Adults Through a Charitable Bequest to Pathfinders
In a world where challenges faced by young people often go unnoticed, organizations like Pathfinders stand as beacons of hope and healing. For over 50 years, Pathfinders has been a guiding light for youth and young adults facing homelessness, sexual exploitation, trauma and crisis. Our innovative and transformational services work in tandem to address young people's basic needs like housing and safety while also helping them meet their education, employment and mental wellness goals. Together, Pathfinders and our supporters empower countless lives right here in the greater Milwaukee community. Learn more about Planned Giving with Pathfinders.
As you consider the legacy you want to create in your life, here's why making a charitable bequest to Pathfinders in your will or trust is a profoundly meaningful choice:
Pathfinders' unwavering commitment to uplifting youth and young adults facing life's toughest challenges sets us apart. By making a charitable bequest to Pathfinders, you can contribute to our mission of "Empowering Youth – Changing Lives," which is brought to life each day in our unique approach to this work. Pathfinders is proud to be a safe space where young people can express their authentic selves and choose the types of support they need and want. Your support will help ensure that our community's youth and young adults can meet their basic needs and build lives that are healthy, successful and sustainable.
Empowering the Voices of Young People

At Pathfinders, we value the expertise of youth and young adults who have experienced challenges like homelessness. They know these challenges better than anyone and have strong beliefs and opinions about how we can move the needle on these issues. That's why we invite young people to the table to inform the design, implementation and evaluation of our programs and services. By including Pathfinders in your estate plans, you're investing in a future where every young person has the opportunity to be heard, valued and respected. Your legacy will help amplify these voices, creating a world where youth and young adults can advocate for their needs and create the community they want to see.
Lasting Change and Innovation

Pathfinders has been locally and nationally recognized for our innovative approach to addressing the unique challenges faced by youth in crisis. And, because the challenges faced by youth are always evolving, so are our services. Our welcoming Drop-In Center, designed by the young people we serve, offers the opportunity to access basic needs like laundry, showers and healthy meals, as well as support with longer-term goals like education and employment. Pathfinders also operates one of the oldest youth emergency shelters in the country, a youth-based street outreach program, services to address the unique needs of youth who have experienced sexual exploitation and so much more. When you include a charitable bequest to Pathfinders in your will, you're contributing to our capacity to adapt, innovate and evolve services to meet the changing needs of young people. Your legacy will fuel our ability to create sustainable change and provide transformative solutions for years to come.
Creating a Safer, Healthier Future for our Community

The heart of Pathfinders' vision is to create a world where all youth are safe, healthy, independent, successful and valued. By making a legacy gift to Pathfinders, you're actively contributing to building this community — one where all young people are given the opportunity to heal, grow and thrive. 
Choosing to make a charitable bequest to Pathfinders in your will or trust is an investment in the future of our community. Your legacy will weave into the stories of countless lives, offering them healing, empowerment and transformation. By supporting Pathfinders' mission of "Empowering Youth – Changing Lives," you're playing a vital role in creating a brighter, safer and more compassionate Milwaukee community for generations to come. As you contemplate the impact you want to leave behind, consider the profound difference you can make by partnering with Pathfinders on our journey of hope and healing. 
Questions about legacy giving with Pathfinders? Click here for details or contact Michelle Strode at MStrode@PathfindersMKE.org or by phone at 414-386-3164.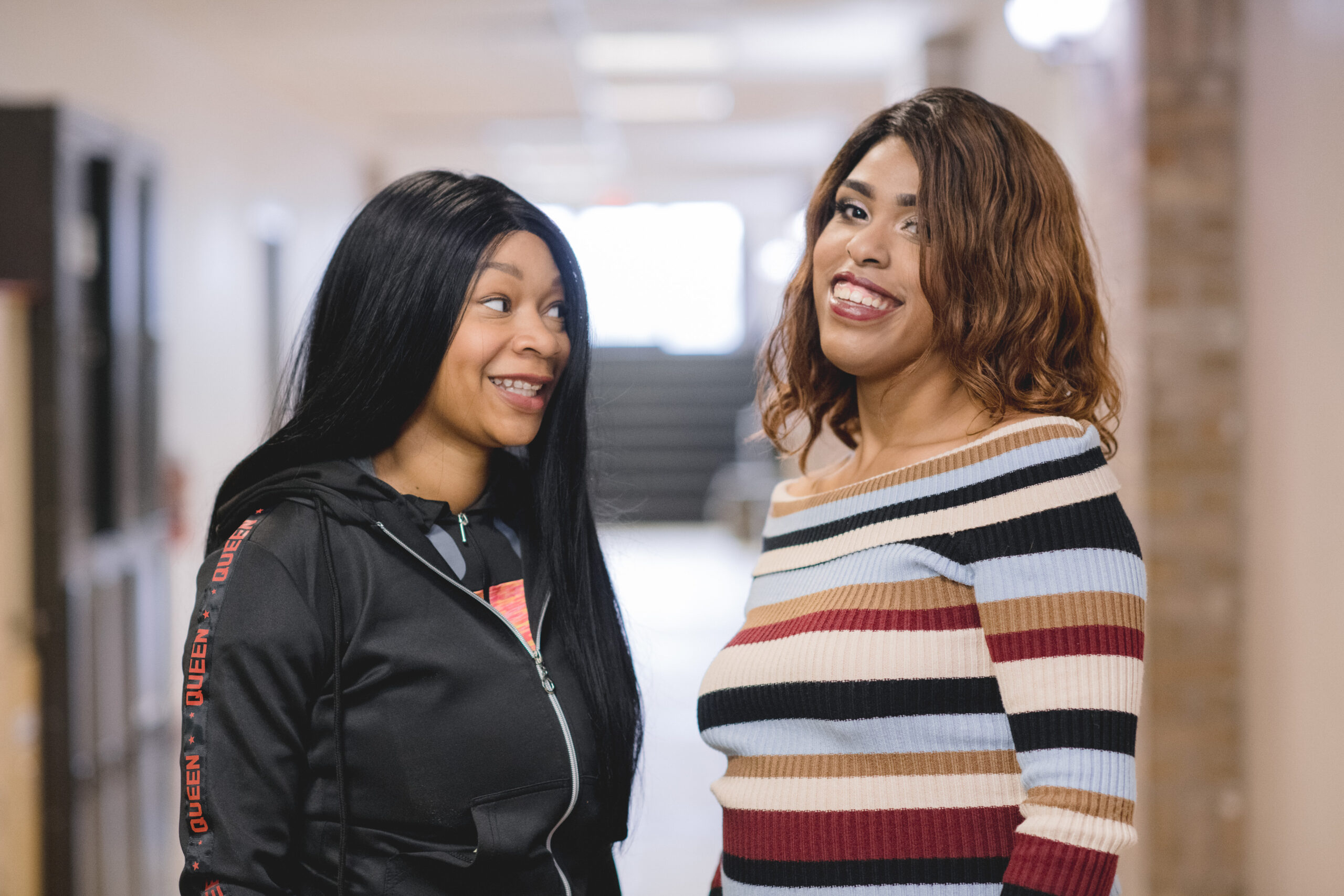 Get Involved
Provide safety, hope and healing to youth.

Get Informed
Learn about issues impacting youth.