State of Anti-Sexual Violence Advocacy
Publish Date: July 23, 2020
Collaborative Rapid Advocacy for Youth (CRAY) is a partnership of Milwaukee community and system-based advocates led by Pathfinders and designed to provide urgent medical and legal accompaniment and improve our community advocacy response to youth who have been commercially sexually exploited. CRAY shows just how much of a difference coordination can make for a young person. That being said, with so many services disrupted due to COVID-19, CRAY advocates are working hard to make up for lack of support elsewhere.
Pathfinders' Director of Anti-Violence Services, Tricia Redmond, recently commented on the state of advocacy services, saying, "It's been consistently hard that services are inaccessible. Support teams young people may have had aren't providing in-person services or simply can't give youth what they need remotely."
During the early stages of the pandemic, advocacy services in the few hospitals that provide them internally were suspended. CRAY Advocates have continued to accompany youth in cases where hospitals cannot provide support, but examples like this show how the overall care network has been weakened.
Another area that's been increasingly difficult to navigate is the court system. Youth who have current cases aren't sure what the future of the process will look like. Tricia explains, "There are a lot of unknowns right now with the court system. A lot of young people have ongoing cases that keep getting pushed back. Will it even happen? Will it be virtual? It adds a whole other layer on top of an already complicated system."
Fortunately, as service providers and systems adapt to challenges created by the pandemic, we are seeing community partners rebuilding capacity. In addition, we have welcomed a new group of CRAY Advocates into the training program. With their help and the community's push to overcome service barriers, Pathfinders and CRAY will be able to reach more young people in this unique time of need.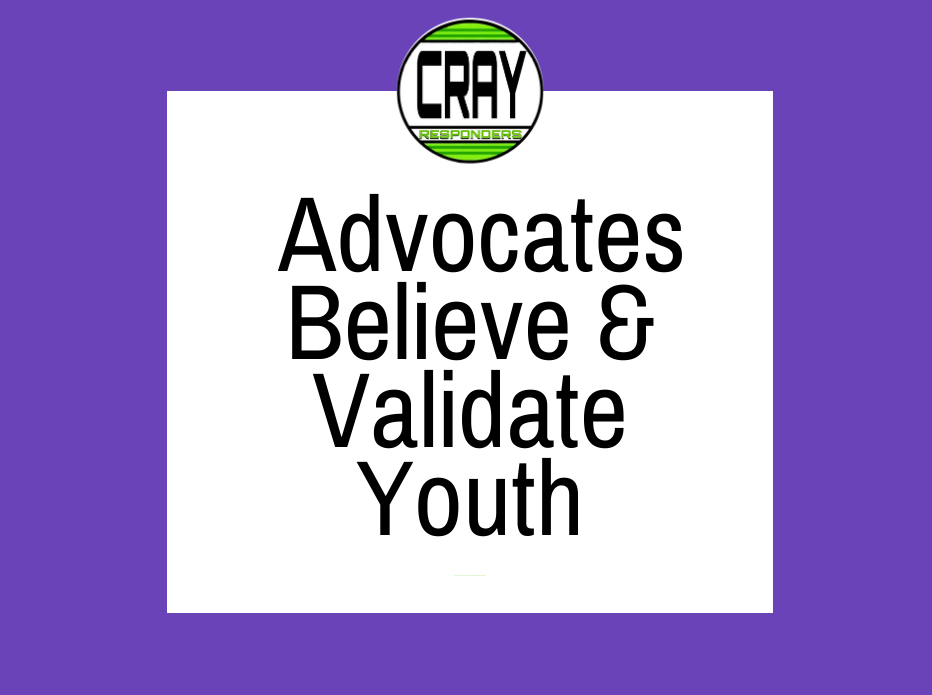 Get Involved
Provide safety, hope and healing to youth.

Get Informed
Learn about issues impacting youth.