2021 Streets — A Virtual Evening for Youth Empowerment
Wednesday, March 24, 2021
5:30 pm / Virtual Event
Schedule
Welcome by Tim Baack, President & CEO
Engage with Pathfinders' Mission
Presentation of 2021 Trailblazer Award
An Intimate Conversation about our Supported Housing Work
Make Housing Possible for Young People!
"Housing is the key to everything, really." – Former Pathfinders' young person
As one formerly homeless young person shared, "Housing is the key to everything, really." Our young people know this through their lived experience. So does Pathfinders. And, based on your engagement with us, we know you do too.
Because of the pandemic, many young people experiencing housing instability are unable to stay with friends and family due to COVID-19 related health concerns. Others are spending more time with their abusers, which further escalates crises.
Currently there are so many young people on Milwaukee's housing wait list that it's been suspended – there is literally nowhere for hundreds and hundreds of young people to go right now.
Empowering Youth. Changing Lives.
This year Pathfinders is doubling its housing work, including monthly rent and intensive case management and wraparound services for young people 17-25. A portion of these youth will be part of an innovative collaboration at Pathfinders to provide longer-term housing to young people experiencing sexual exploitation and trafficking. This effort will provide safety and stability to some of Milwaukee's most vulnerable and marginalized young people.
You have the power to help.
Current funding doesn't cover the full cost of this programming, and our annual Streets event will help bridge the gap. By participating in Streets, you will make our work possible.
Together we will offer more supported housing, street outreach, day shelter, emergency shelter, educational, mental health and substance abuse, sexual exploitation and trafficking services. Together we can ensure all youth are safe, healthy, independent and valued.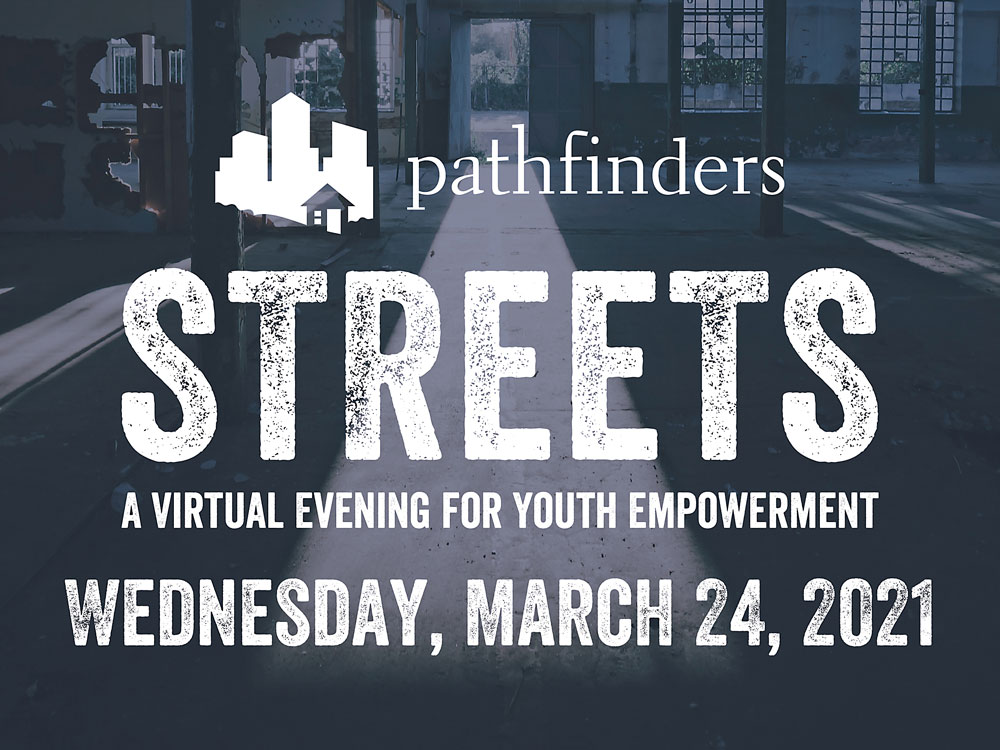 Get Involved
Provide safety, hope and healing to youth.

Get Informed
Learn about issues impacting youth.

COVID-19 Safety
Connecting with us during the pandemic.