2022 Streets – A Virtual Evening for Youth Empowerment
Wednesday, April 27
"Housing is the key to everything, really." – Former Pathfinders' young person
As the third year of the pandemic begins, the challenges young people experiencing homelessness and housing instability face have changed: the end of some short-term governmental housing supports and a rise in evictions and rent increases.
Today more than 300 young adults aged 18-25 are waiting for housing in Milwaukee. And for those who are part of Pathfinders' housing program, rents are increasing quickly as the eviction crisis has begun in earnest.
Pathfinders expanded the number of young adults receiving housing and supports from us over the past 18 months, and our funding doesn't cover the full cost of the programmatic needs. Especially as we face these new challenges.
We can't do this work alone. We need your help.
Streets – An Evening for Youth Empowerment annually helps bridge this critical funding gap. Join us on April 27 to show these young people that they are cared for and valued.
Empowering Youth. Changing Lives.
Together we will offer more supported housing to Milwaukee's most vulnerable young people. Together we will offer young adults the opportunity to transition from surviving to thriving. Together we will ensure all youth are safe, healthy, independent and valued.
For more information about the the event, contact Michelle Strode at 414.810.1329 or Development@pathfindersmke.org.
Thank you to our incredible sponsors!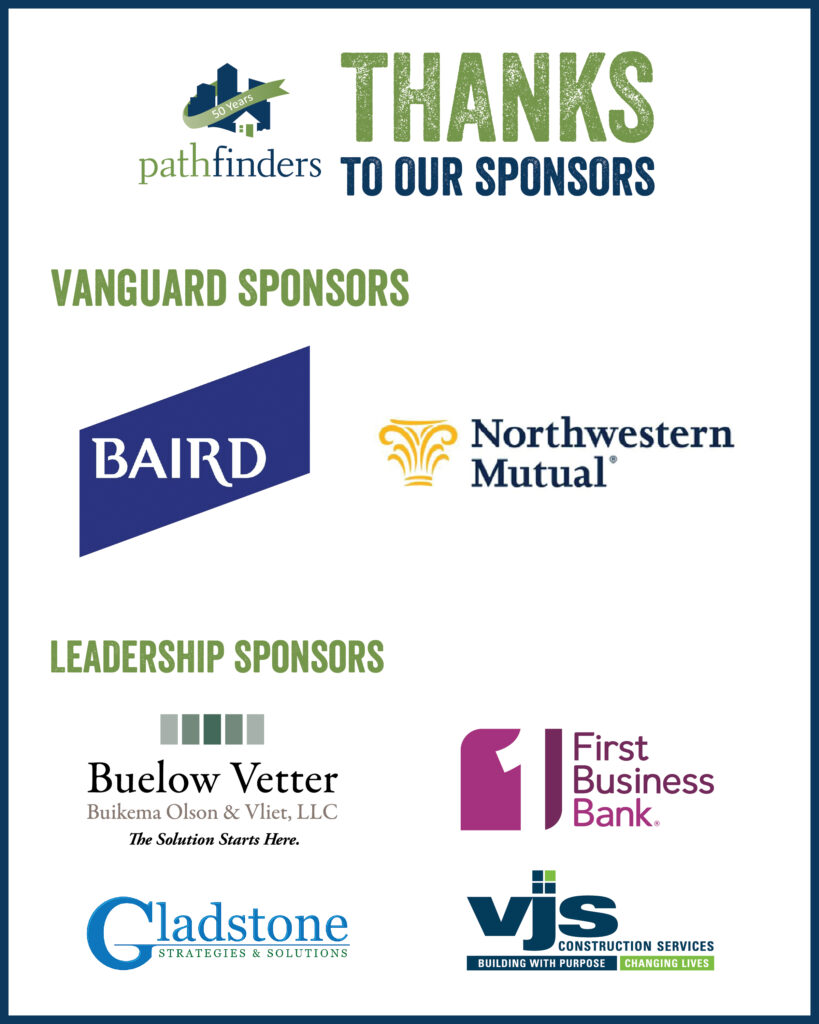 Get Involved
Provide safety, hope and healing to youth.

Get Informed
Learn about issues impacting youth.

COVID-19 Safety
Connecting with us during the pandemic.